About the WBDA
Dedicated to a Thriving Downtown
A Driving Force
Our Commitment to Action
WBDA is committed to supporting the ongoing development and revitalization of the City of Washington, PA, by providing the funding, information, resources, and support necessary to preserve, improve, promote, and enhance the downtown business district. The WBDA will continue to work to move Washington, PA, into the future while retaining our historic character and complimenting regional economic development efforts.
Economic Vitality
Growing Downtown by developing our individuals, businesses, and the economy. We care about small business, entrepreneurship, economic development, and a business-friendly ecosystem.
Downtown Events
Bringing people Downtown to connect and play. We care about fun and creating opportunities for people of all ages to gather and celebrate.
Downtown Design
Focusing on Downtown aesthetics, appearance, and the pedestrian experience. We care about streetscapes, building façades, public spaces, and Downtown green things.
Marketing
Telling everyone what Downtown Washington has to offer. We care about promoting the events, businesses, and stories that make Downtown our town. Stay Connected:
Our Mission
Serving as the steward of Downtown Washington, the WBDA works with businesses, property owners, and community members to nurture a vibrant Downtown that delights citizens and visitors alike with its charm and character. By celebrating and conserving our history, leveraging local creativity and resources, and maintaining strong community partnerships, we ensure the long-term dynamism of the heart of Washington County.
Our Purpose
To support and grow local businesses, host impactful events, enhance our spaces and physical assets, and engage our community in making Downtown a better place for everyone to work in and enjoy.
Special Services District
The WBDA covers a 14 block radius, framed by Walnut Street to the north, the train tracks to the south, the centerline of Franklin to the west, and the centerline of College to the east. This Business Improvement District (BID) was created by city ordinance (Ordinance No. 1611) for the purpose of improving and providing administrative services to the central business district of the City of Washington.
Good Neighbors
At the WBDA, we invest where it matters: Washington. We know there are phenomenal things happening beyond the central business district. We invite all Washington businesses to join us as Good Neighbors.
Our Commitment In
Goals & Activities
The Washington Business District Authority (WBDA) collaborates with local and regional partners to support and grow downtown businesses, create more impactful events, activate underutilized spaces and assets, and engage our community in making Downtown Washington a better place for everyone to enjoy. The WBDA follows the
National Main Street Approach
to support revitalization in the City. Below is a summary of the current goals and activities for the WBDA.
We are a leading force in promoting and marketing Downtown locally and regionally.
CONNECT, EDUCATE, & SUPPORT
We are a hub of connection, education, and support for existing and emerging businesses
Rehabilitation & Maintanence
 We are a driving force in the physical rehabilitation and maintenance of Downtown
We are a recognized partner in executing dynamic events for residents and visitors
We are the administrators of a well-run and well-regarded Special Services District
Goals & Activities
Would you like more information about the Goals & Activities? Download our PDF explaining it all.
Our Mainstreet Manager
"Downtown" Shana Brown
Shana is the Main Street Manager for the Washington Business District Authority.  She has worked in Real Estate for 12 years and is familiar with the needs of Washington, as she was born and raised in this area.  Having attended the University of Georgia for History and Political Science, she is the classic "boomerang", returning to her home after attaining a Law Degree.  Shana enjoyed teaching legal classes while her first two kids were babies, while maintaining a property management company and volunteering with multiple social organizations prior to this position.  Although seeing her hometown being revitalized is where her passion is, her absolute joy is her three kids and husband.  Shana loves to travel and is using her world experience to help shape Washington's future.  In her spare time, she enjoys spending time with her family and friends.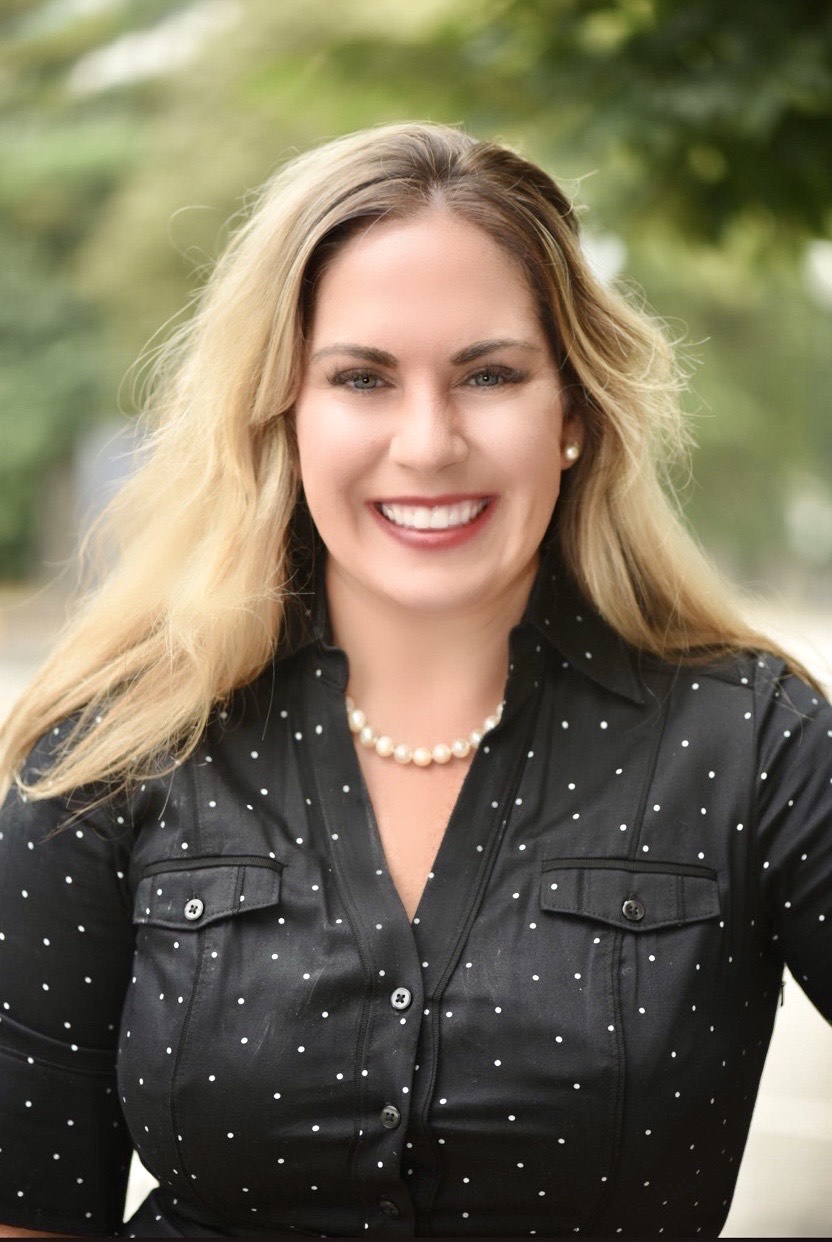 It Takes a Village
Board of Directors
Alongside Shana is our dedicated Board of Directors comprises a variety of business professionals from the special services district and individuals with a special interest in helping the district thrive.
The Board of Directors meets monthly, and the agenda is posted publicly.
Frequently Asked Questions
What is the WBDA?
The Washington Business District Authority is a municipal authority established in 2000 to provide economic development and revitalization services within the Central Business District. Its three general goals are to increase customer traffic; retain, expand and recruit viable businesses; and cultivate a liveable downtown with multigenerational appeal. It is the organization behind Downtown Washington and its initiatives. 
Where do I find the WBDA meeting schedule?
The WBDA board of directors meets on the 4th Thursday of January, March, May, July, and September at 5:00pm at 273 South Main Street.  We also will put a notice on our Facebook page if there are any changes. We have time on every agenda for public participation.
What does the WBDA do?
We advocate for small businesses, promote private investment and economic development, and work with community members to cultivate a city that is dynamic, charming, and an overall great place to live. Our committees are a good way to get in on the action! Email our Main Street Manager for information on how to get involved.